Welcome to Qisabags Leather Workshop
I am Kato and I am 25 year old Georgian Student. Georgia is a very small, very beautiful country in the Caucasus region of Eurasia, established in 4th century BC. A lot of people never heard of my beautiful country and of it's Unique Culture. We have our own language, Our own Alphabet and a lot of Historic monuments which survived countless wars and invasions. 
I got bachelors degree with honors, hoping I'd find a satisfying job in business. Soon enough I discovered that I was miserable in the corporate world. This is when I started crafting things as an outlet for my passion and creativity.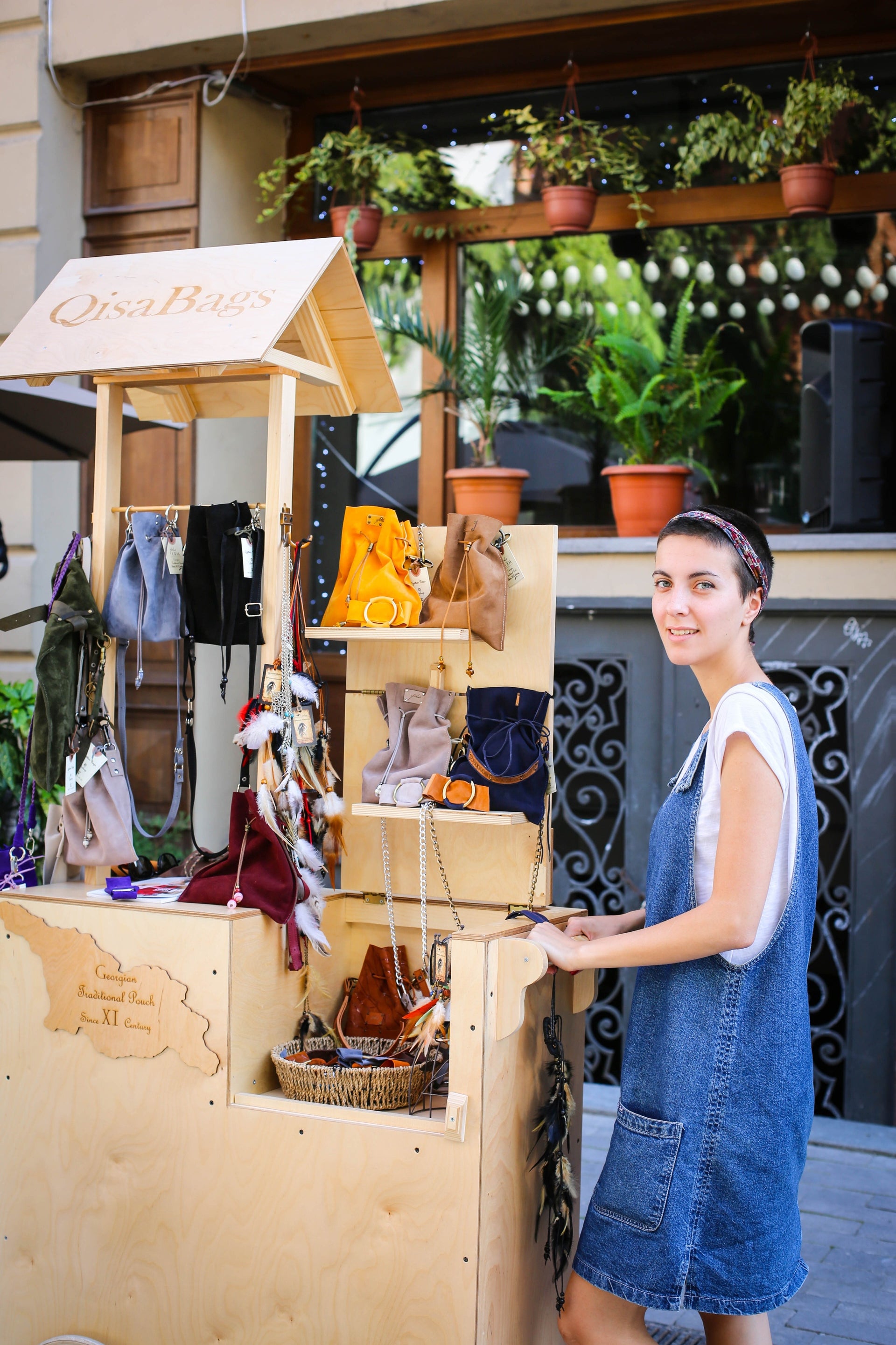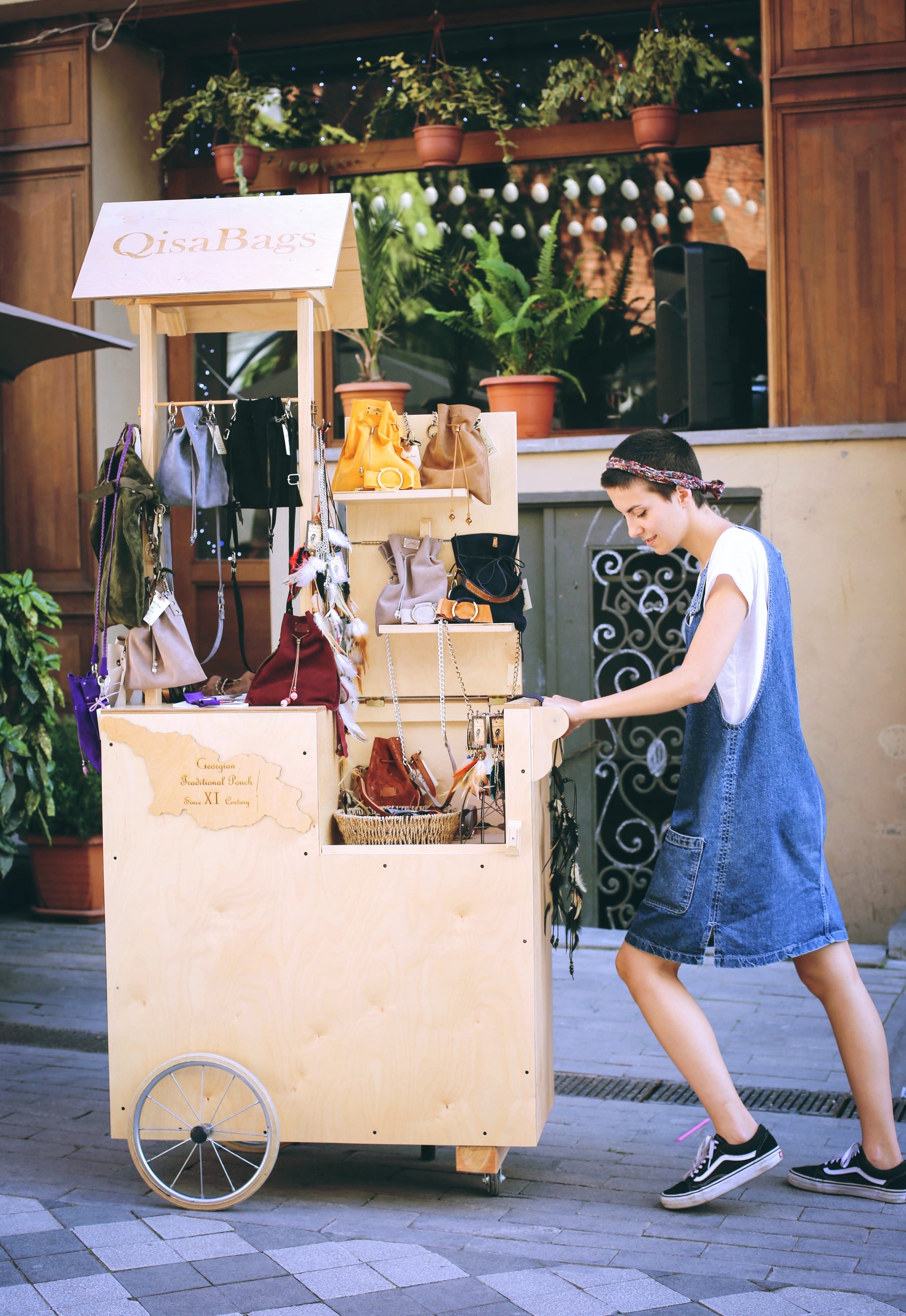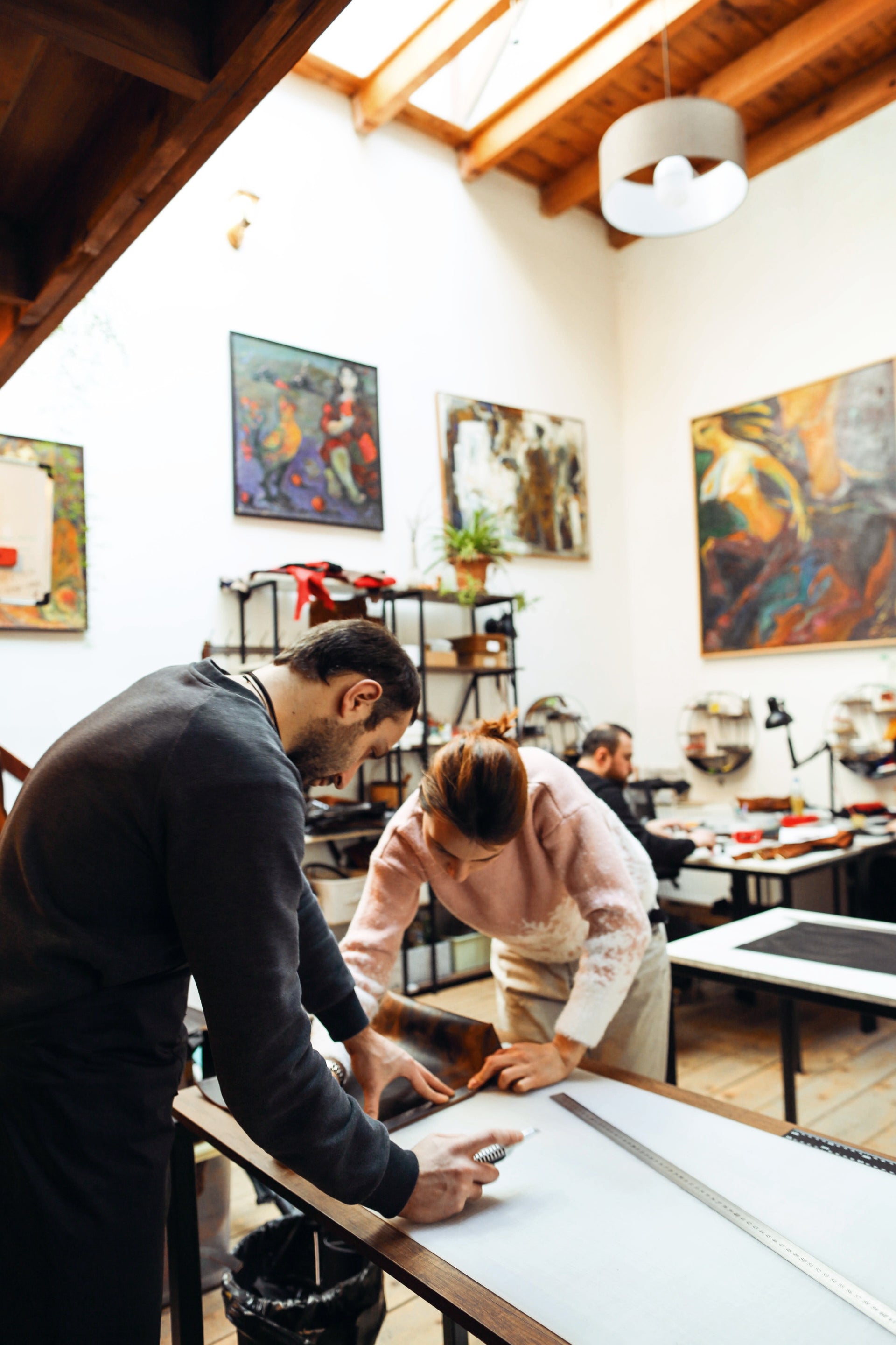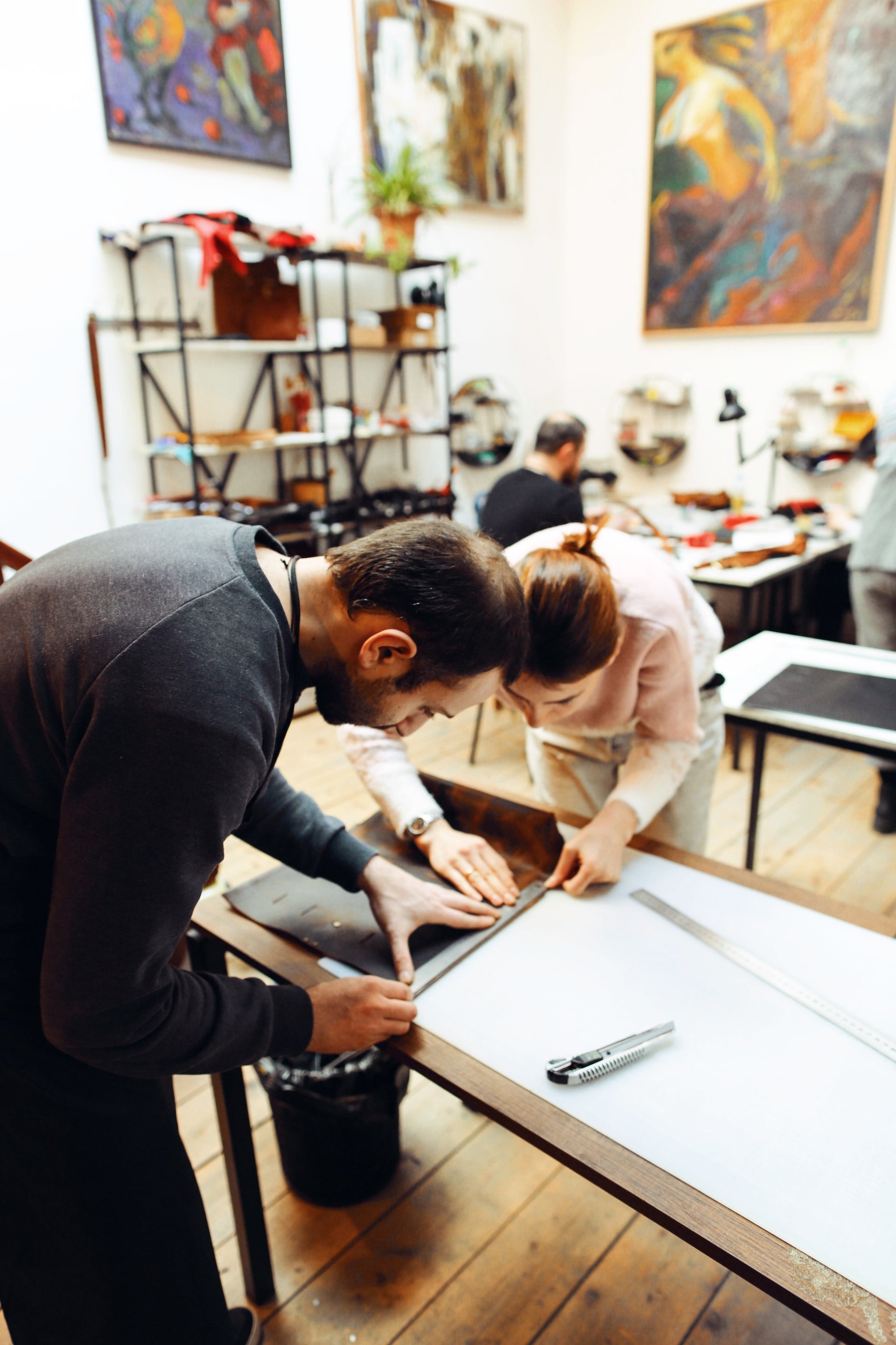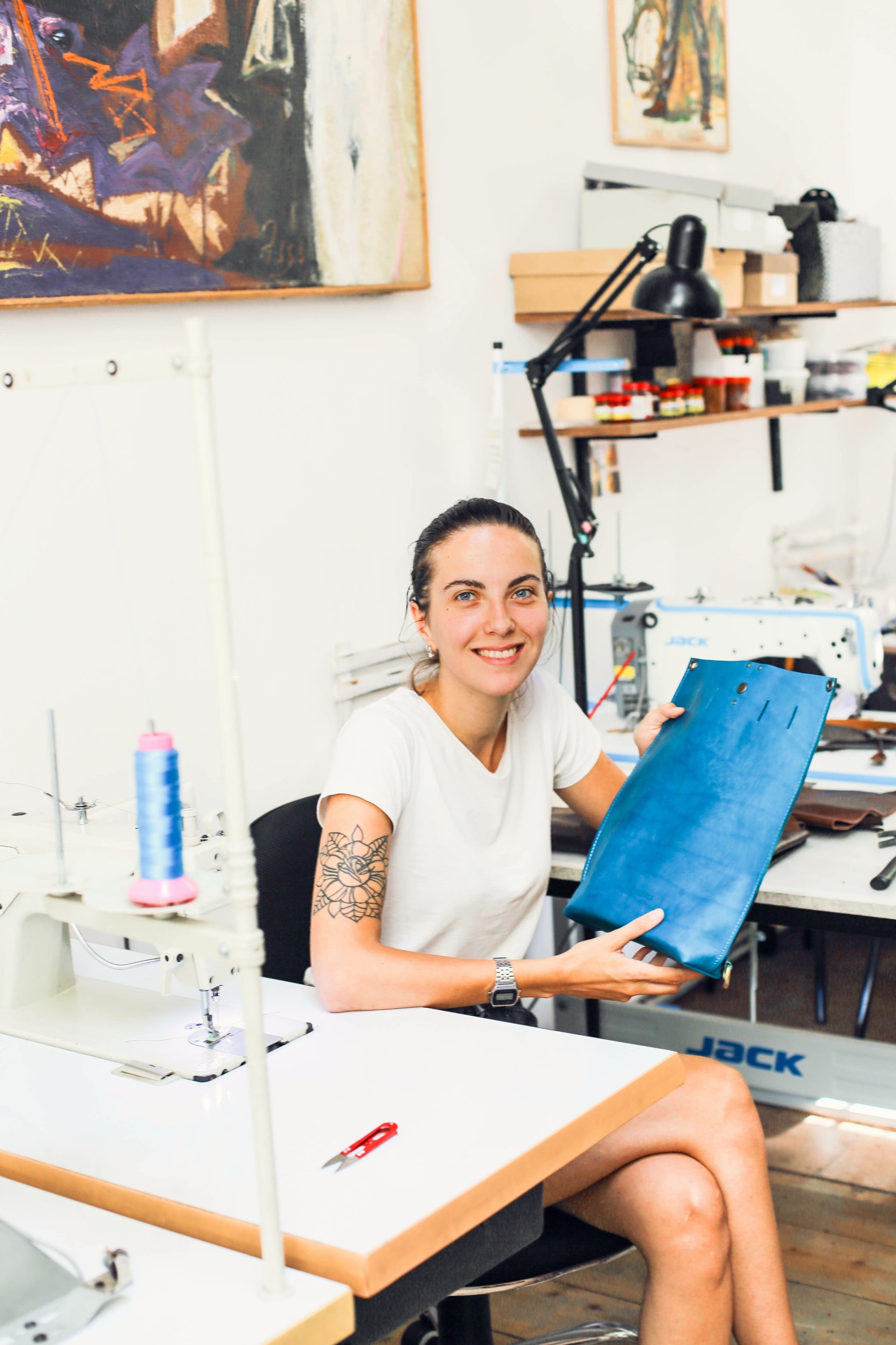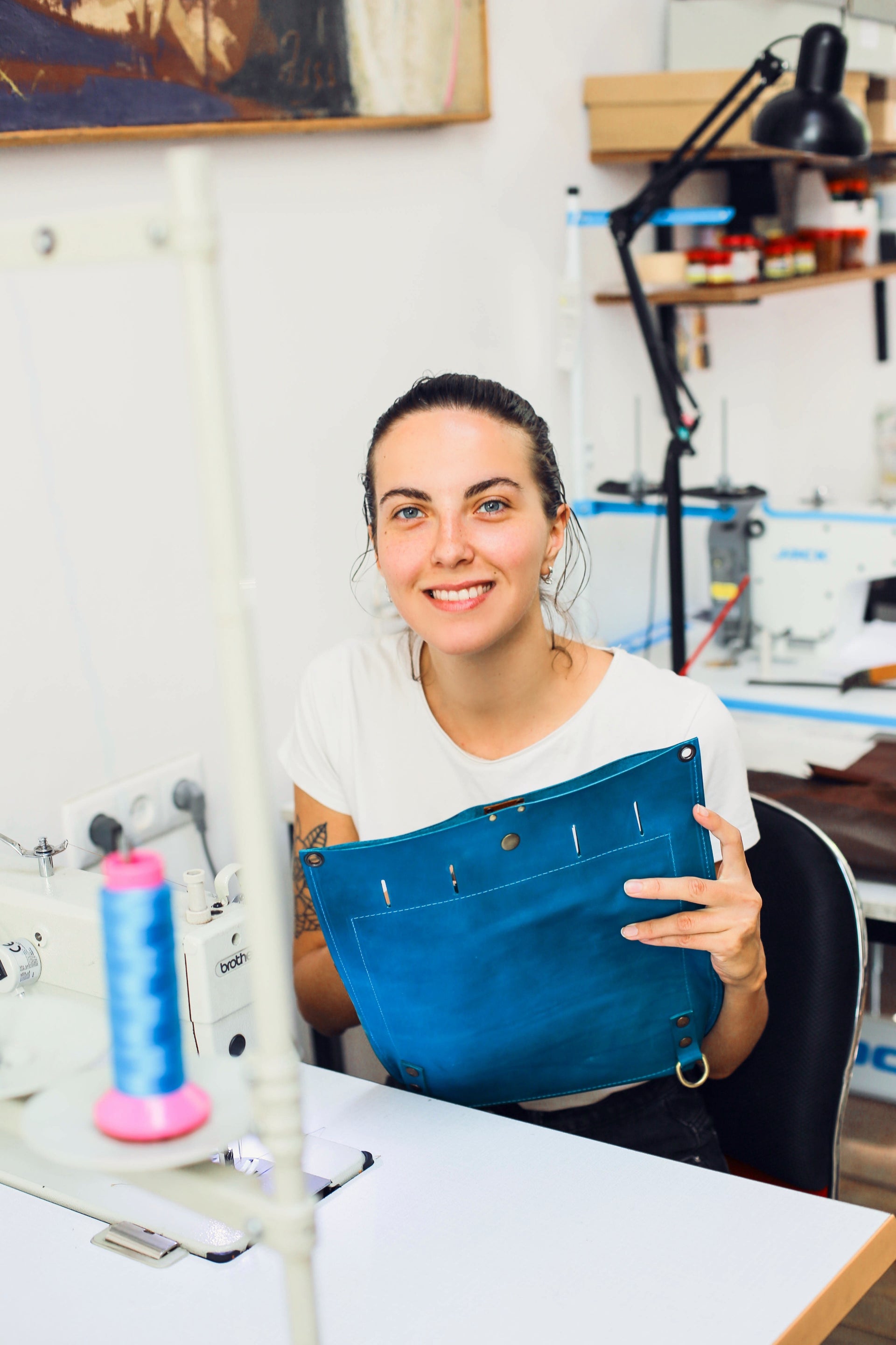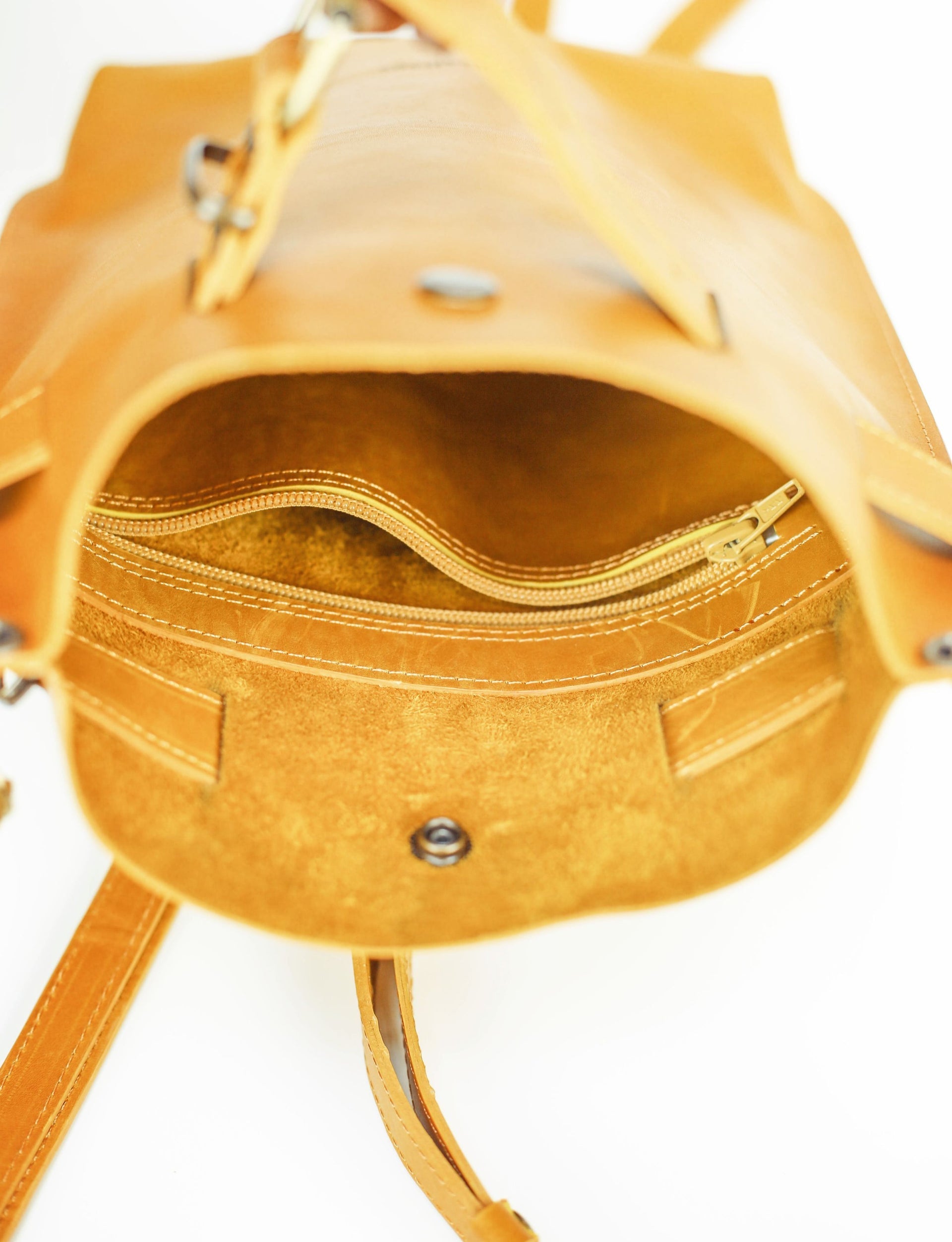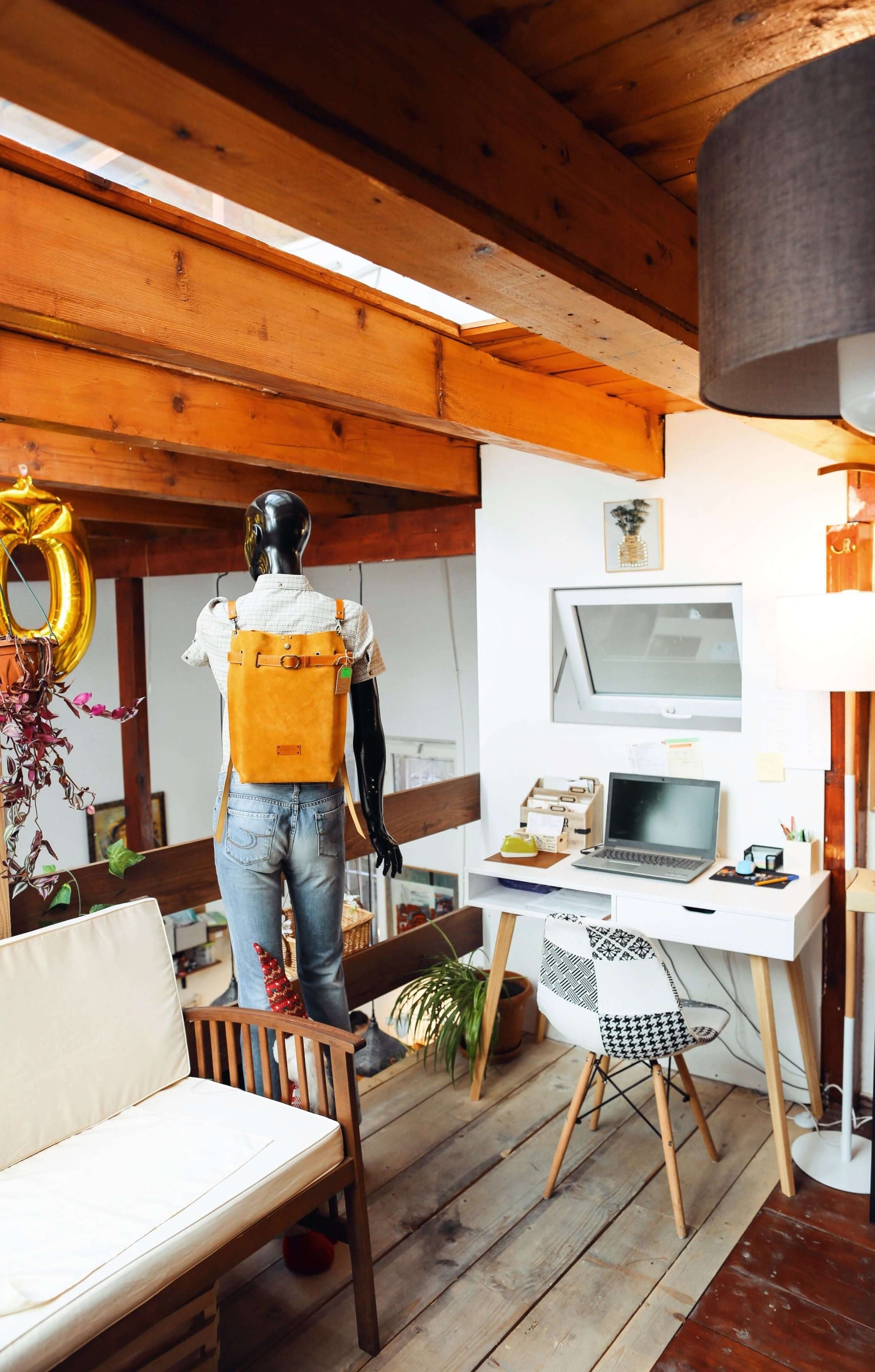 Soon I found out that people actually liked my stuff. I started selling my handmade accessories to my collage buddies and I just loved the look on their faces when they instantly loved my humble pieces.The art of crafting runs in my family and I was constantly looking for ideas to make something unique, something my own. So one day I decided to Try and bring back to life one of Georgias most Iconic, Ancient and Traditional item - Qisa (meaning pouch in Georgian). "Qisa" was Georgian Traditional pouch 10 centuries ago, It represents Georgian culture and rich history. Originally, it was Crafted in 11th century by craftsmen and used as a wallet or tobacco carrier . Also back than It was a very special symbol - engaged women used to give it to their chosen ones as a marriage gift representing Eternal Respect and Loyalty.I loved the idea of merging Ancient and Modern culture, making something totally new and unique. I worked on the design for a long time, I had a lot of prototypes, lots of failures and finally, after lots and lots of sleepless nights, I came up with the design you see now! I started selling my handmade pouches in Tbilisi 2 years ago at our local street markets and festivals. Immediately I knew that I loved doing this. Selling on streets however, wasn't enough to grow my small business.  
Very soon I was confident enough to start selling on Etsy and this totally changed my life! My business took off here and I happily quit my day job and started looking for a working space where I could truly grow as an artist and hire a team which would help me through this whole experience. Luckily soon enough, I found the perfect three floor, small, vintage place, which has been abandoned for years. I saw myself working there and I couldn't wait to give that a place a make over. I did all the work myself and turned that place into my second home! It is all I have ever dreamt about and so much more! When I work there, the inspiration just flows.After a year selling on Etsy and gaining popularity there I decided to open my own website and here we are now!I love making new designs every day, this is truly my dream job ! Every bag I make is like a baby to me. My team and I are devoted to making the best possible product and providing only the best customer service! This is the only thing that matters to me. I love our every customer, that supports my dream and passion of crafting. I love to have a possibility to introduce even the tiniest piece of my beautiful ancient Country to all of you !