Qisabags Leather Goods Store
Qisabags leather workshop offers variety of Leather Goods including handmade leather bags, leather wallets and other accessories for men and women. Editor's Picks for 2022 was created to showcase the most in demand collection for those who love unique finds and one of a kind pieces. This designs are all limited Editions and they are all handcrafted from the finest, softest Italian leather.
Our leather bags are definitely the most versatile and unique designs on the market, mostly because we have created all of these designs ourselves. We've been selling our leather bags and accessories worldwide for more than four years now and each ear we have been adding new designs to our collection. Qisabags brand identifies with versatility and minimalist design. We always try to design the most practical and easy to use, easy to transform designs. That's why most of our leather bags are convertible and can be used as leather backpack purses and leather crossbody bags.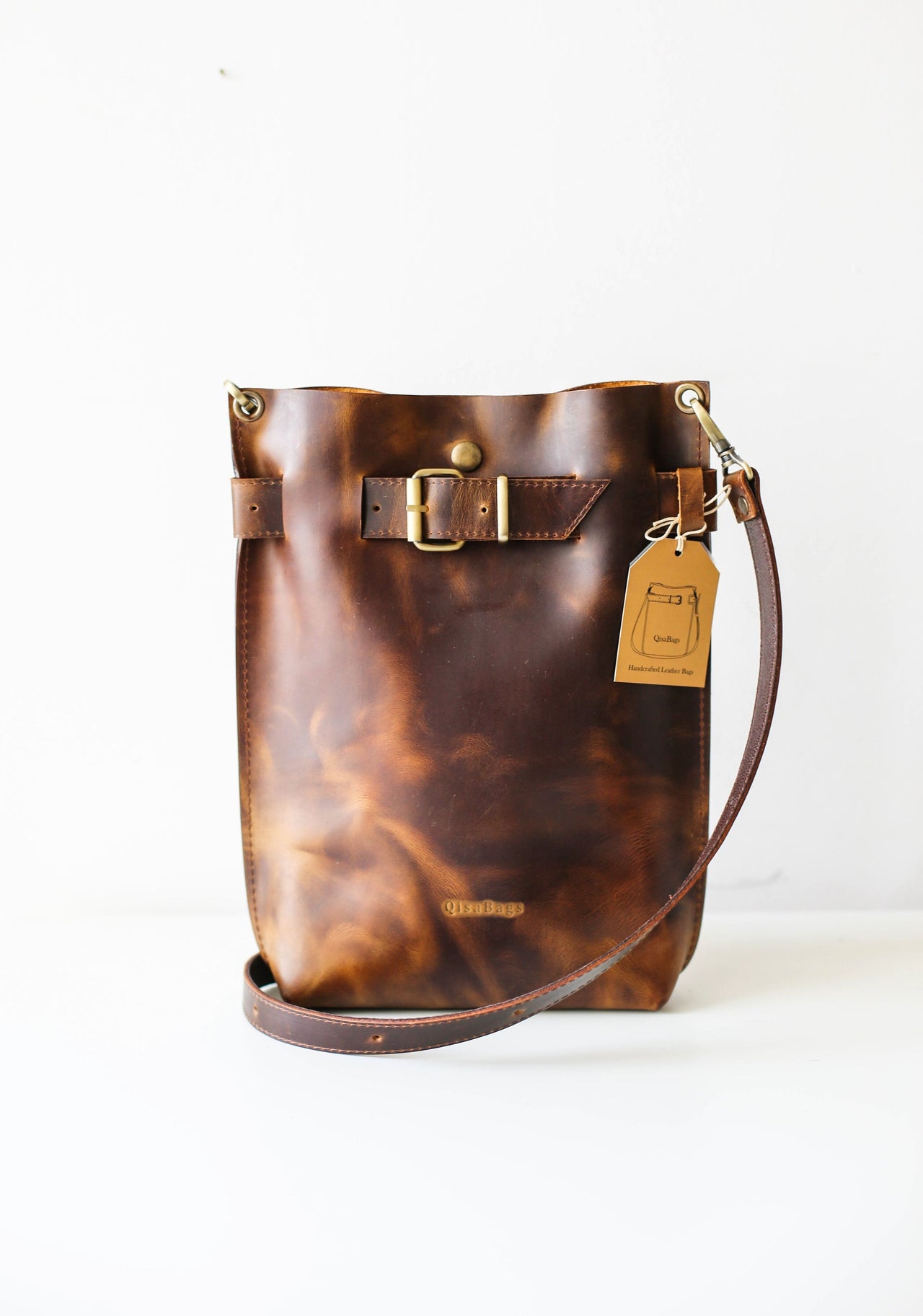 Vintage Leather Backpack
leather backpack purses Collection 2021
leather crossbody purse, Leather Handbag/ Backpack
This gorgeous leather brown backpack has always been our bestseller design. Handcrafted from the premium quality italian leather and great attention to details. The leather material has the most beautiful color variation which gives this purse vintage look. Easy to use it as a casual leather backpack and also a crossbody/handbag.
Shop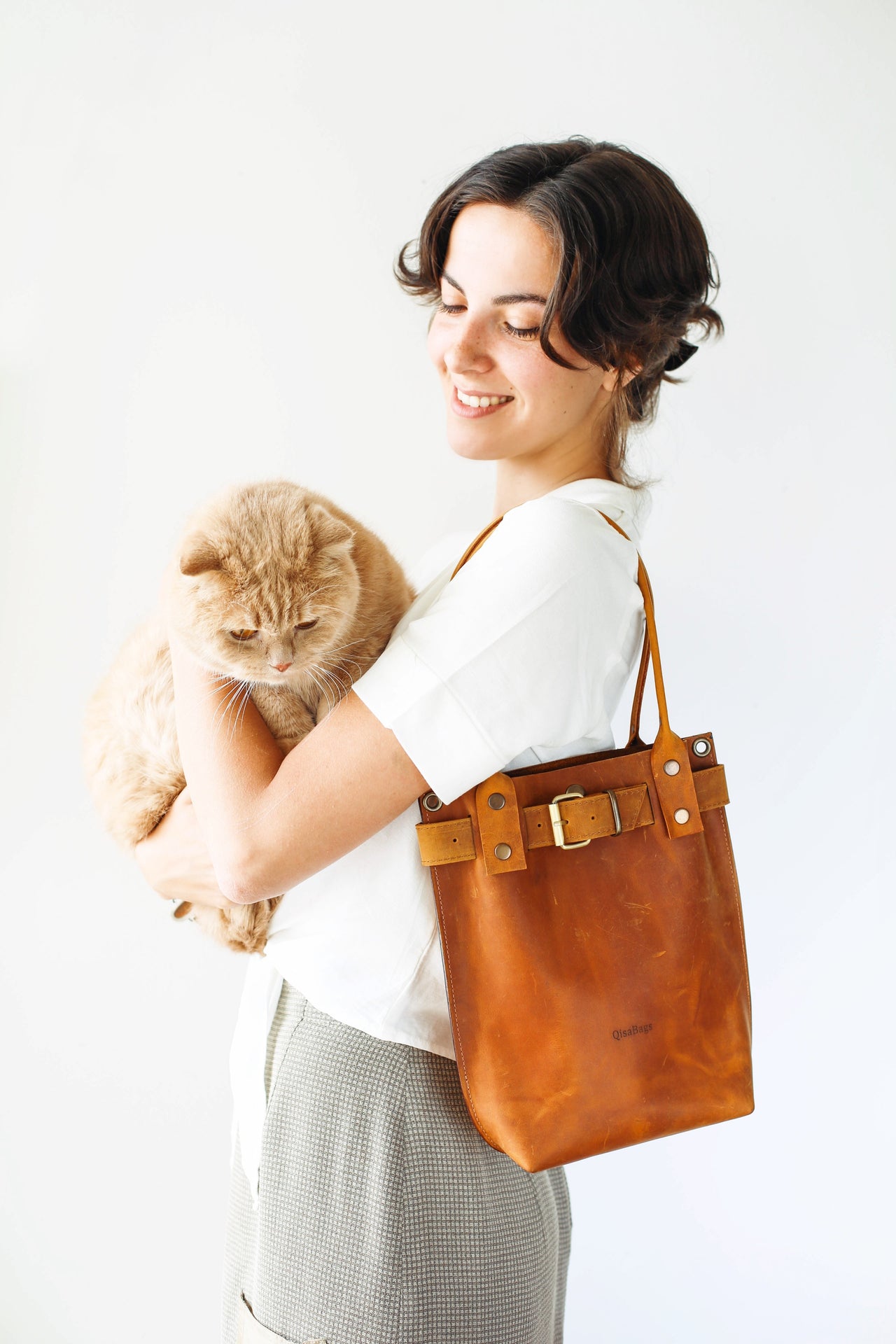 Brown Leather Handbag
Leather Handbags Collection 2021
leather crossbody purse, Leather Handbag
Thsi gorgeous handmade leather bag is definitely a statement piece designed to be noticed and admired by many. The perfect leather accessory to any outfit. Leather Handbag that can be customized with additional crossbody strap and worn over the shoulder with top handles or as a stylish leather crossbody purse.
SHOP
Designer Mini Bag
Mini Bag Collection 2022
leather crossbody purse / Leather Handbag / Backpack Purse
This Stylish, Designer Mini Bag is the latest edition to our mini leather bags collection, which is small but super bulky at the same time. It fits all the essentials, has the most practical front pocket for phone and is definitely a very unique statement bag. The Combination of two softest, premium quality leather types, which compliment each other perfectly.
Available in many colors.
Shop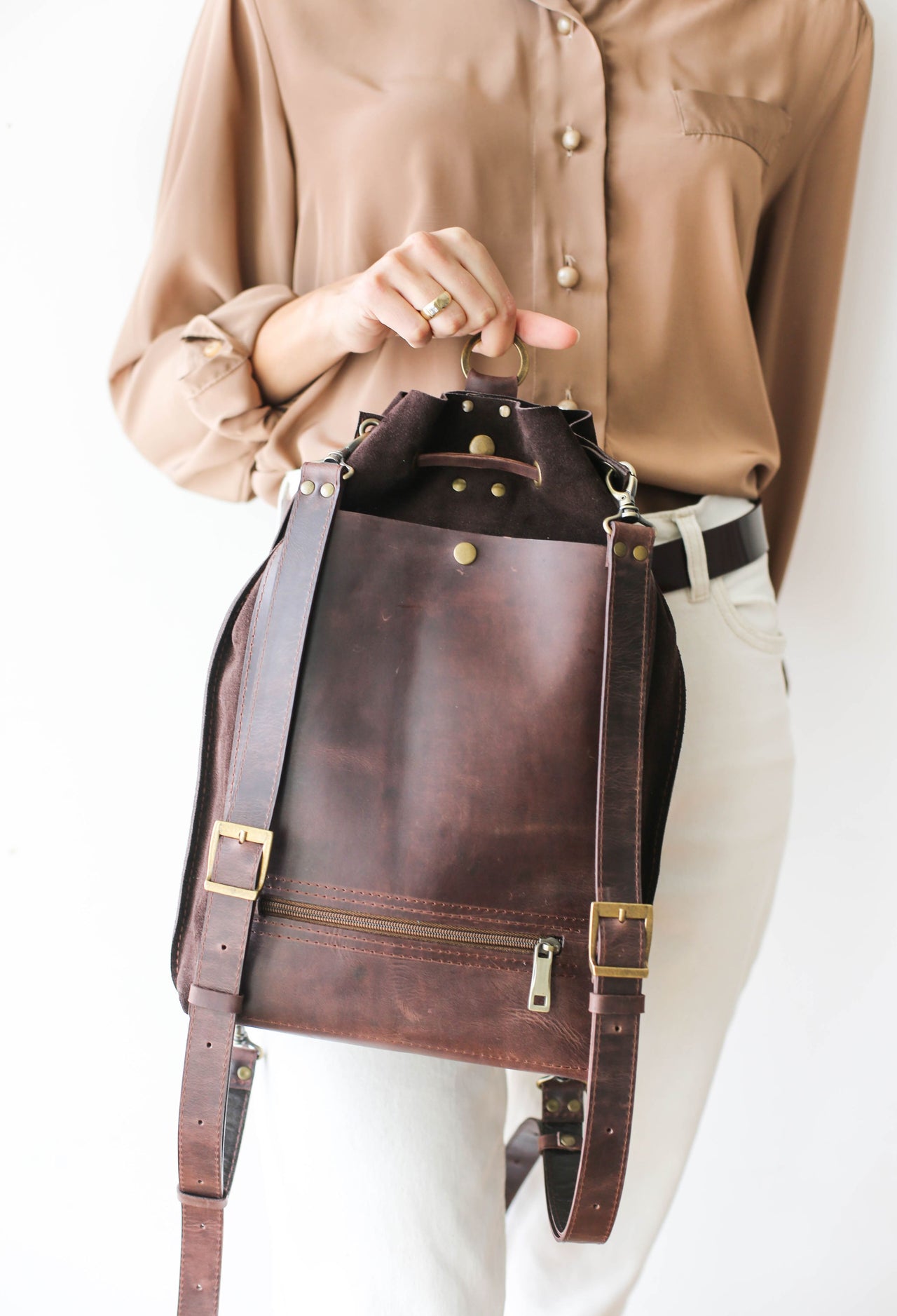 Brown Leather Backpack Purse
Designer backpack purses Collection 2022
leather crossbody purse, Leather Backpack
If you are a bit undecisive like I am, and could never decide between a stylish leather backpack or a crossbody / shoulder bag, this design is made for you. Now you don't have to choose anymore and basically own two bags instead of just one. The Bestseller leather brown backpack (Grizzly Brown) from this magnificent new collection of "Designer Backpack Purses" is definitely our greatest bestseller and one of a kind find. Handcrafted from Split Suede and Italian Crazy Horse Cow Leather to last a lifetime. Perfect Leather Backpack Purse for work, Travel, School and just your everyday adventures.
Available in many colors.
Shop
Editor's Picks section makes it super easy and convenient for our customers to see the most trending bestseller, newest designs, which were handpicked by us, the creators.
We do not mass produce our bags because they are all hand crafted, designer leather bags in limited edition.
The innovative design of the leather goods is completely made by us. Our every bag is different, handmade and therefore unique - one of its own kind. When you shop with us, we can guarantee you won't find another design exactly like yours.